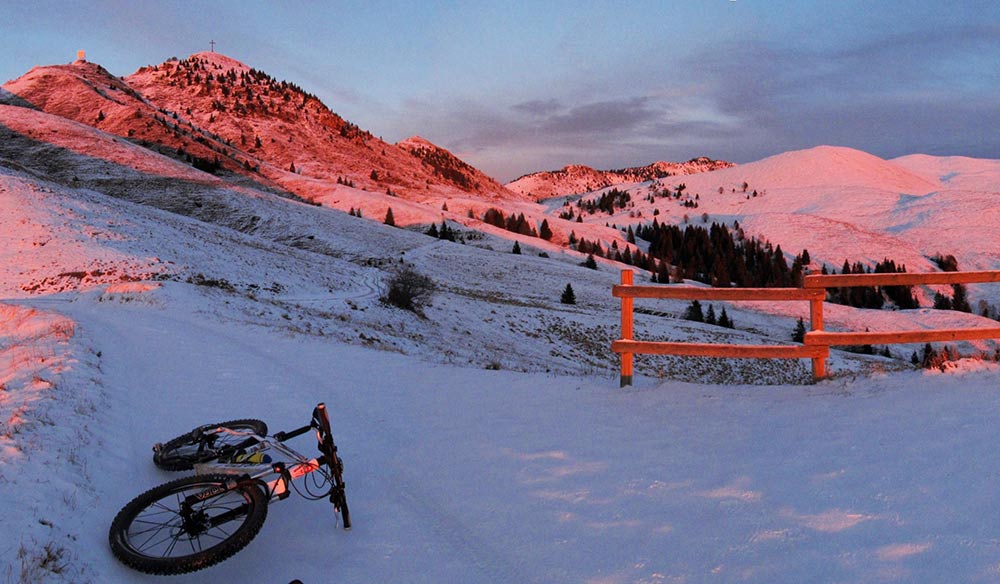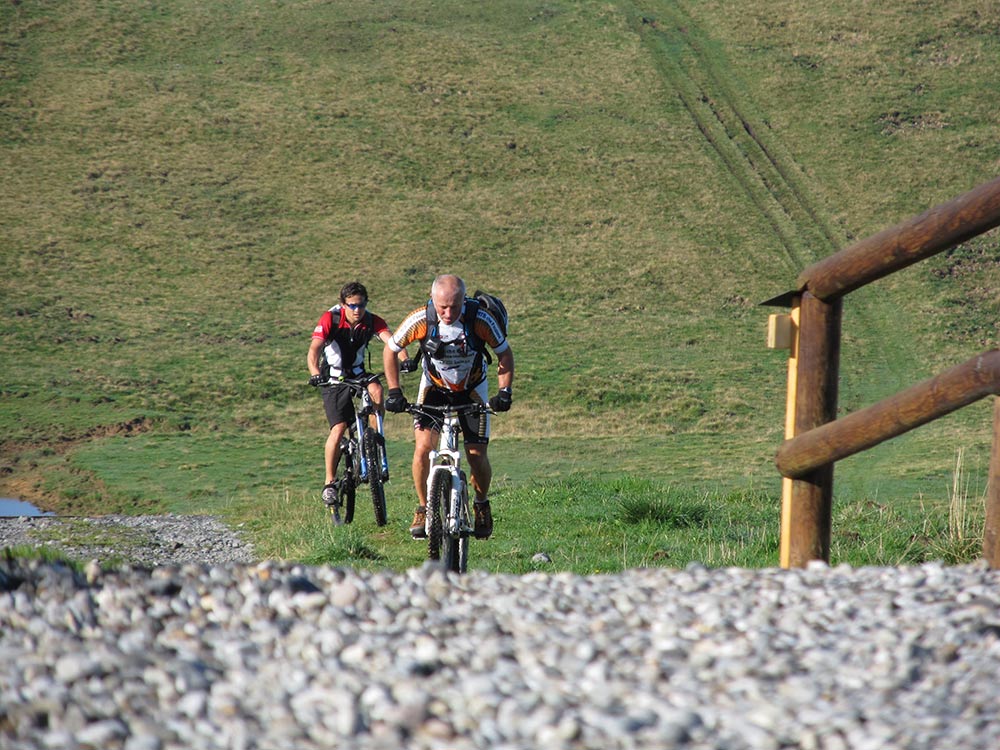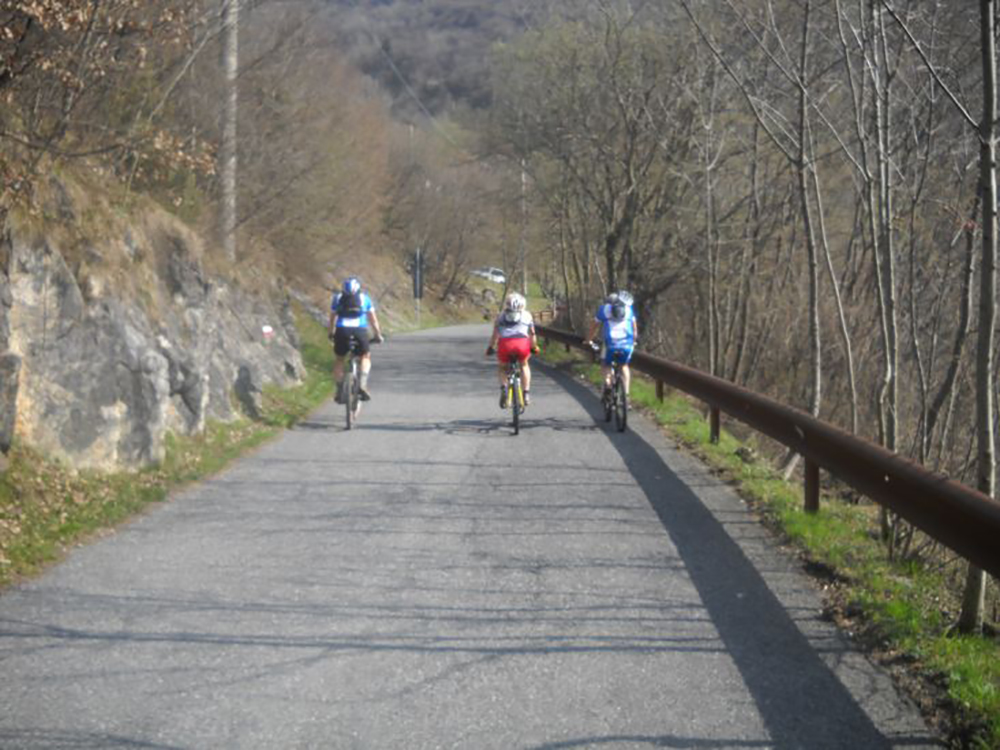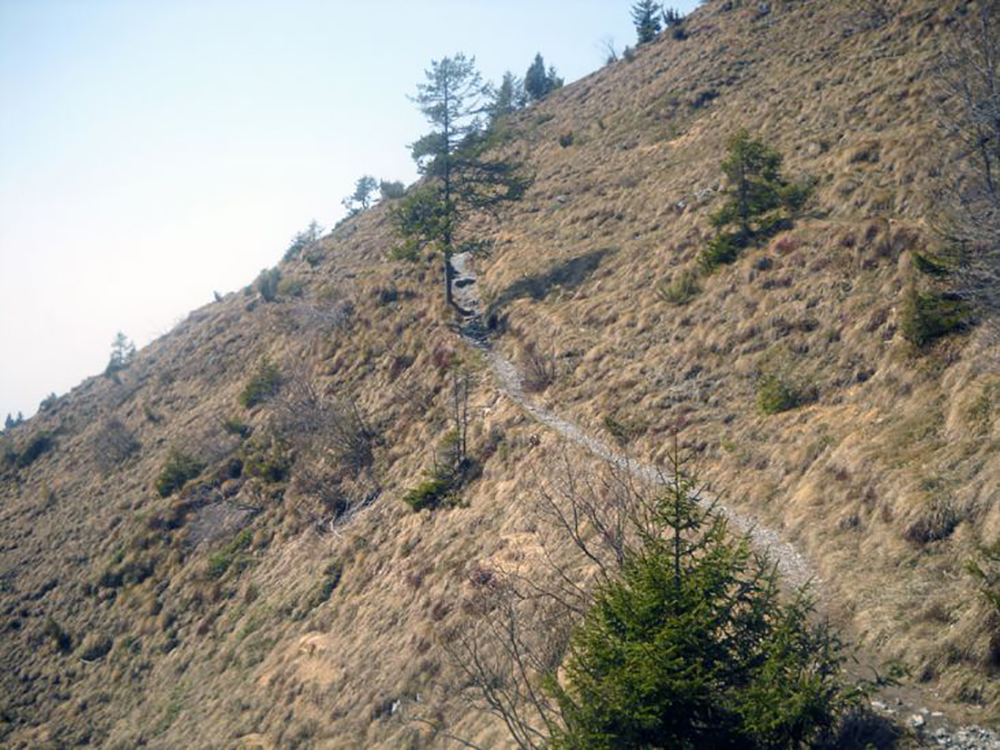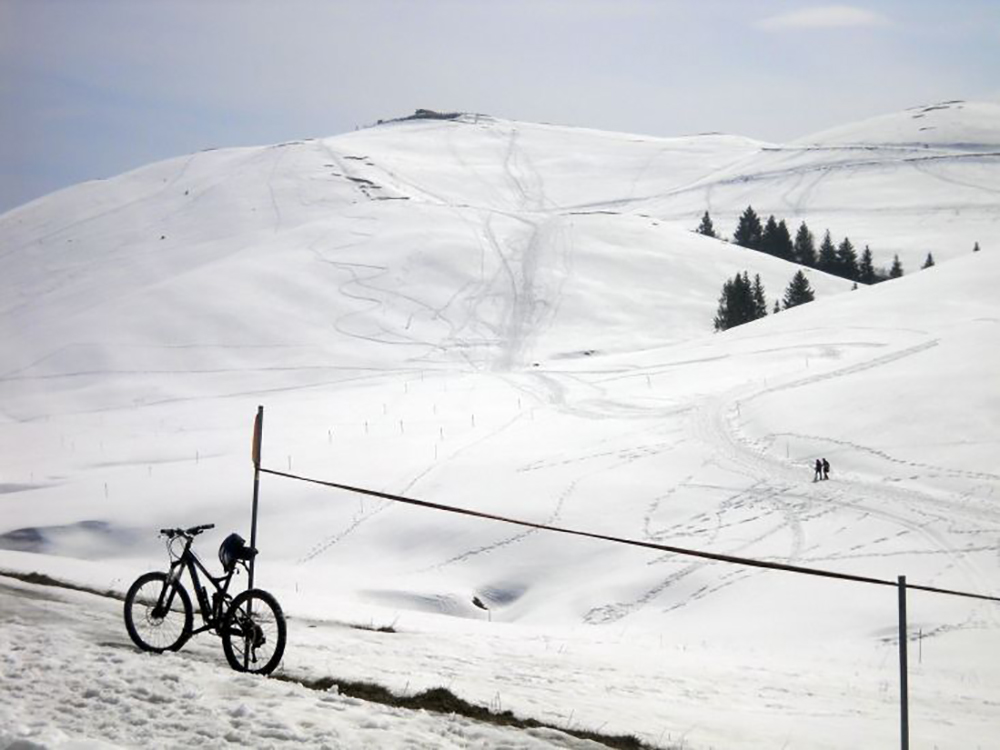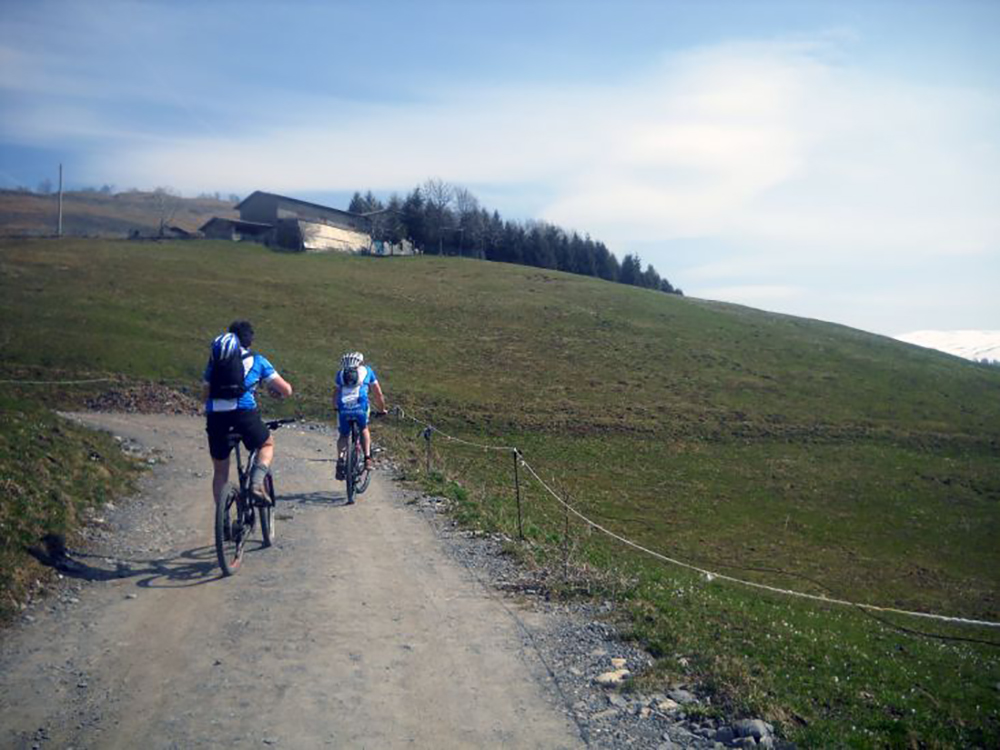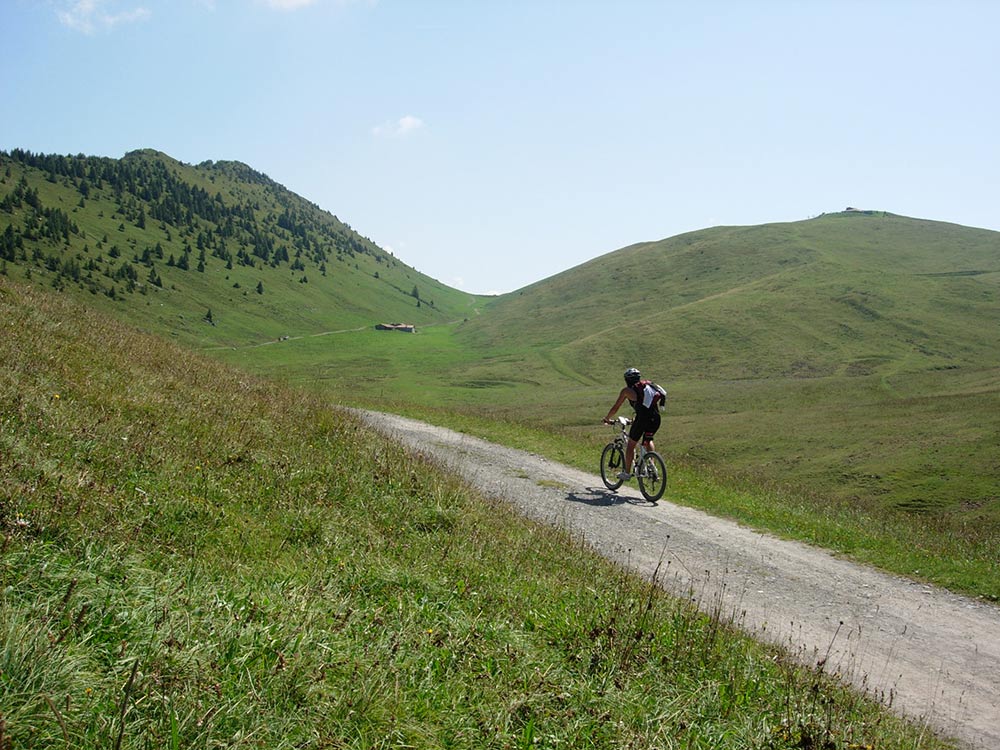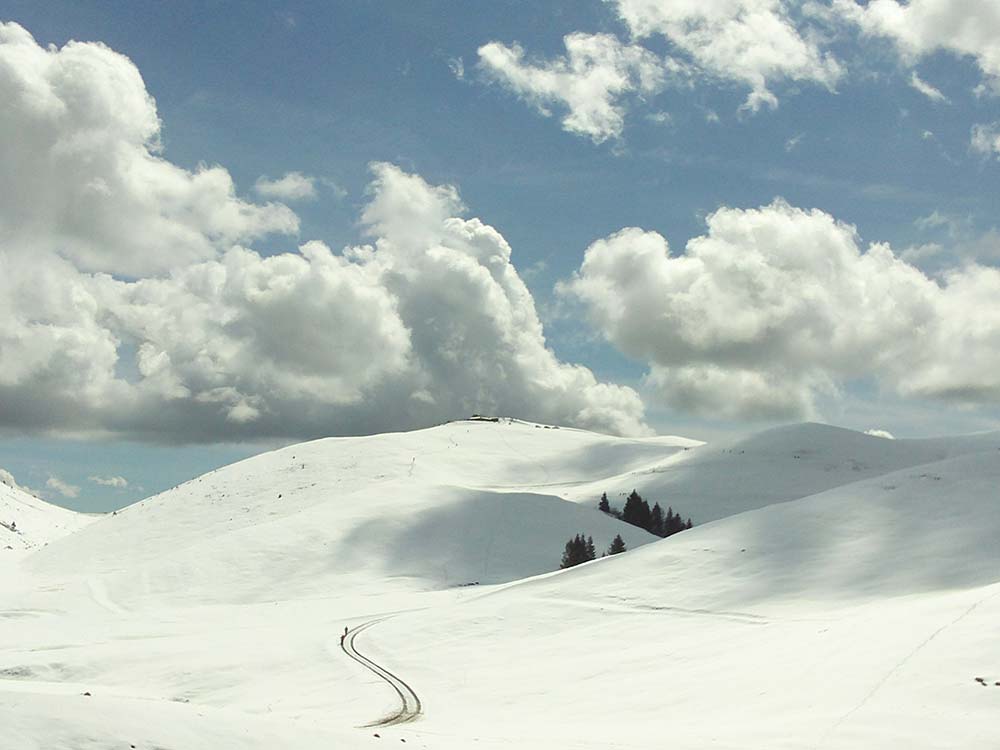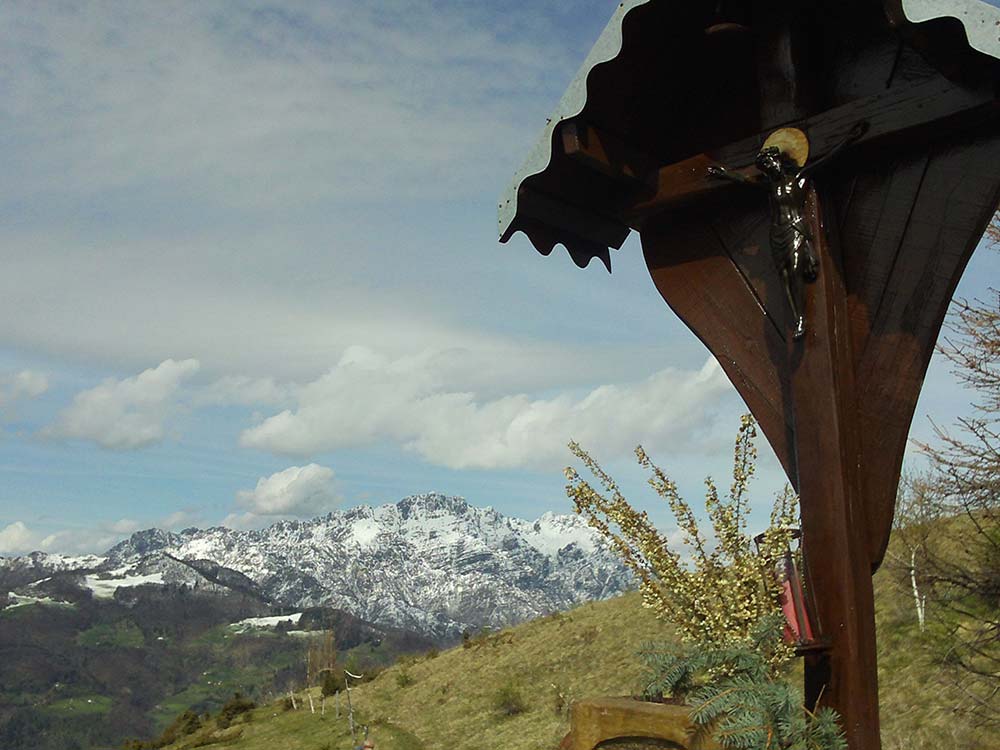 Un circuito caratterizzato da un fantastico paesaggio e circondato da enormi pratoni
Starting point: parking of the cemetery in Leffe
We shall take the left road for the Leffe town center, then left by via Albertoni afterwards staight to the shop sing. We then go on the left, until the roundabout and then follow the left, until the roundabout and then follow the main road to the stop sing.
We continue on the right towards Gandino, then again straight having the gas station on our right side, on the turn we continue straight entering in via Nodari and the first crossing still straight entering in via Carnevali until the stop sign. We turn to the left, past the roundabout, follow on the left via Cà Dapiand further 7 km on the road leads to Monte Farno. We pass the ex colony building and follow the only road leading to Tribulina dei morti, from here we shall follow the path 545 which drops steeply into the woods untilCampo d'Avena. We shall leave the forest and cross the lawn to the cottage on our right, where we will find a dirt road to follow until the junction with the one that comes from Val Piana. At the intersection go to the left to all deviations, whitch will take us to Malga Lunga, from here we shall follow the dirt road, keeping us always on the left to all deviations, which will take us t Sparaverafirst and Monticelli afterwards.
Following the same dirt road we will come to a short, steep concrete descrent, as soon as completed the descent we shall turn to the right, first on a dirt road, then on asphalt leading thePoianatown. We shall pass the small church of S. Rocco and, overpassed the turn, will proceed straight to the second crossing where we will turn left: on the front of us we will find the mule trail to follow. (la via della lana). After the mule track, we shall go down to the cemetery and take the flight of steps on the right leading to Peia bassa. Continuing straight ahead, at the stop we enter in via Peia bassa and then in via Locatelli; we go beyond the schools and the cataholic social circle and we enter in via Mosconi. At the stop sign, turn RIGHT, back to our starting point.
Affidati all'esperienza di: