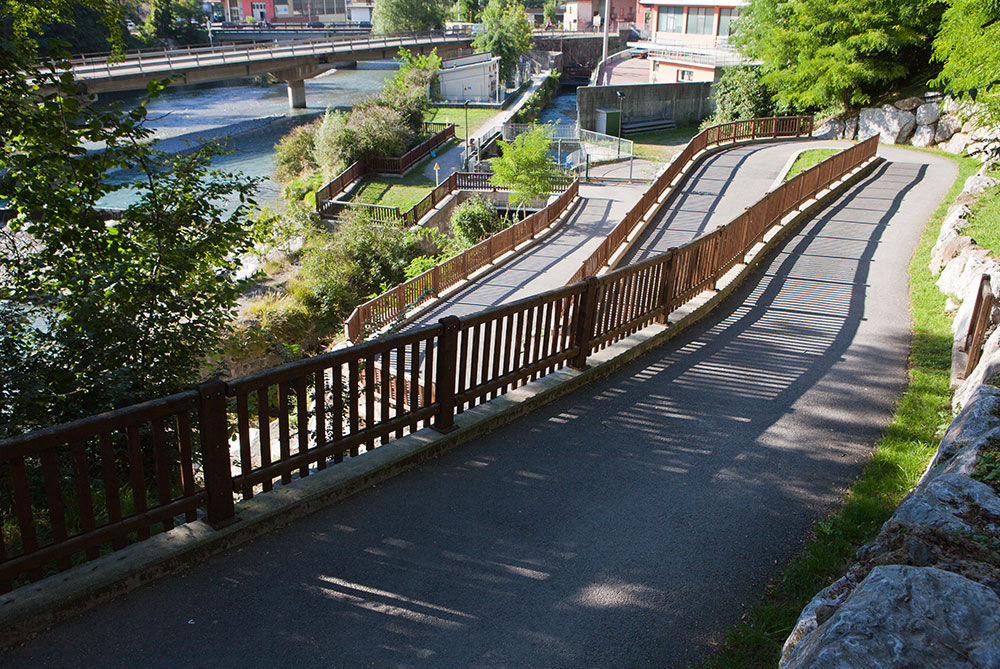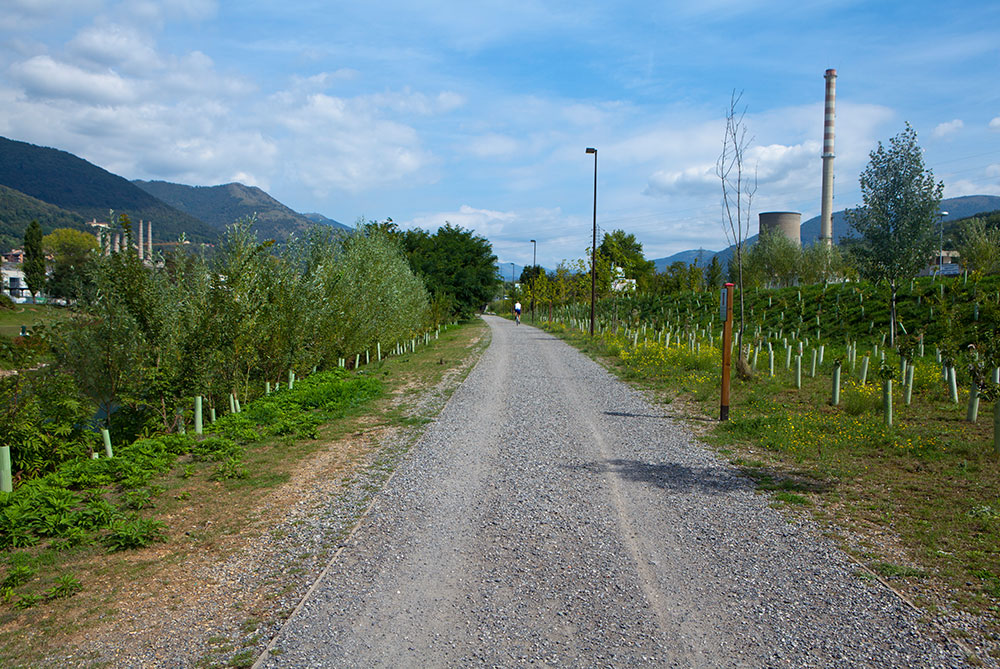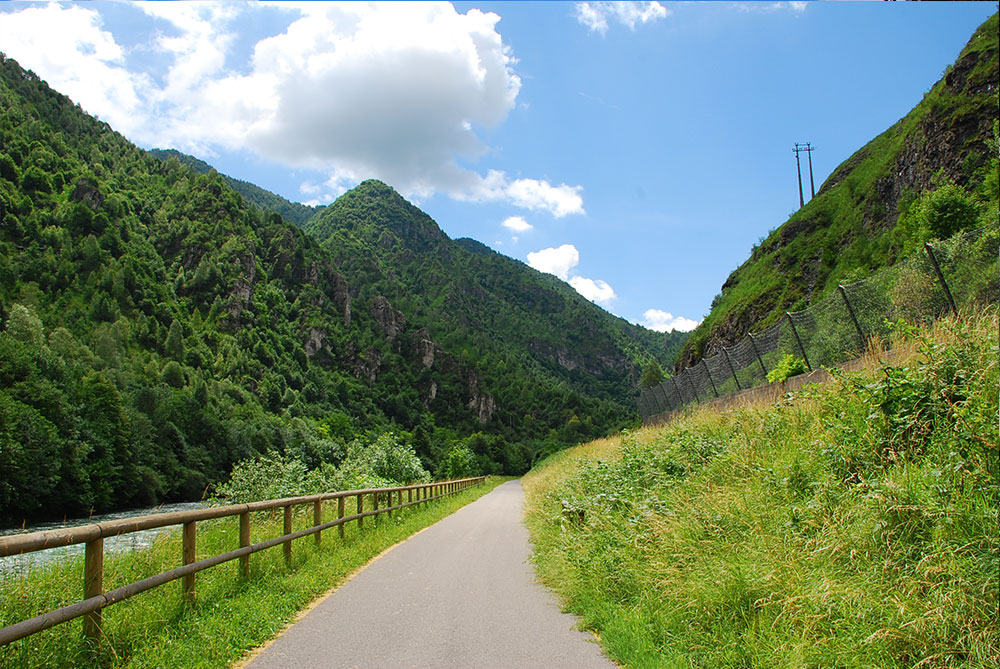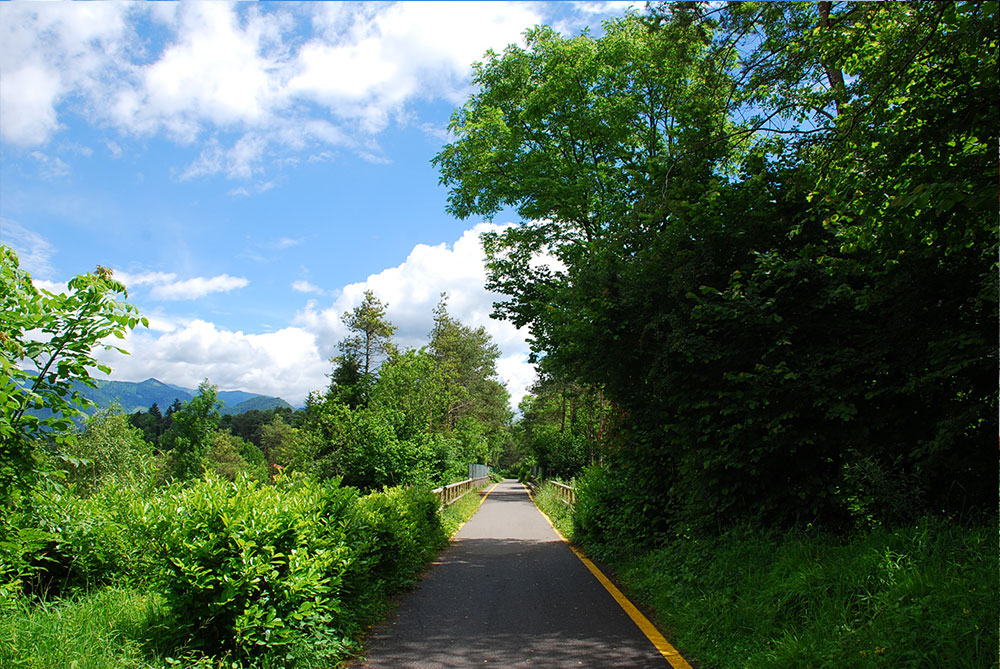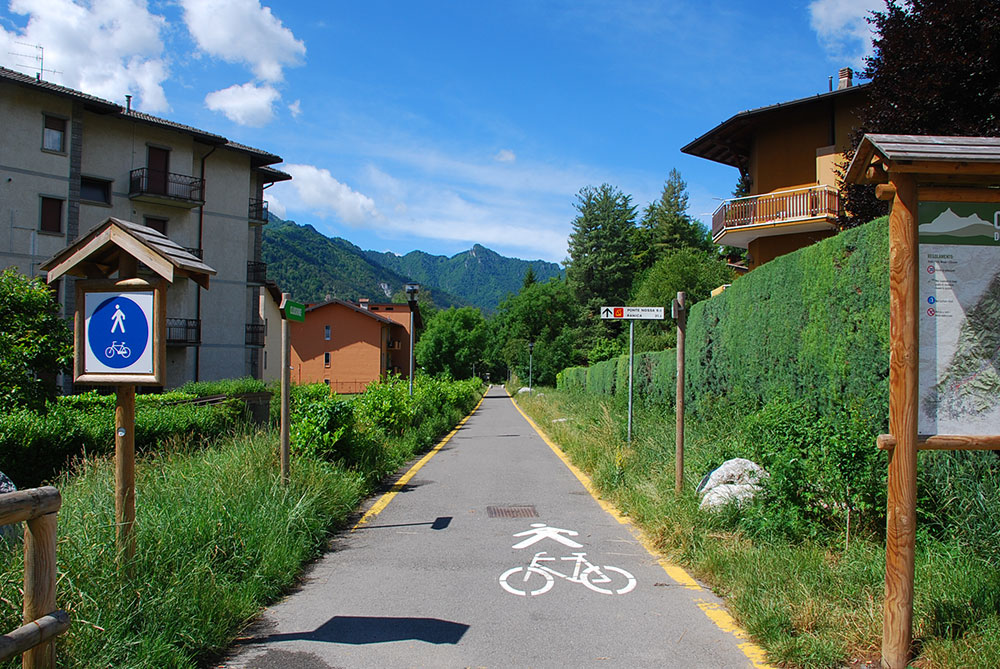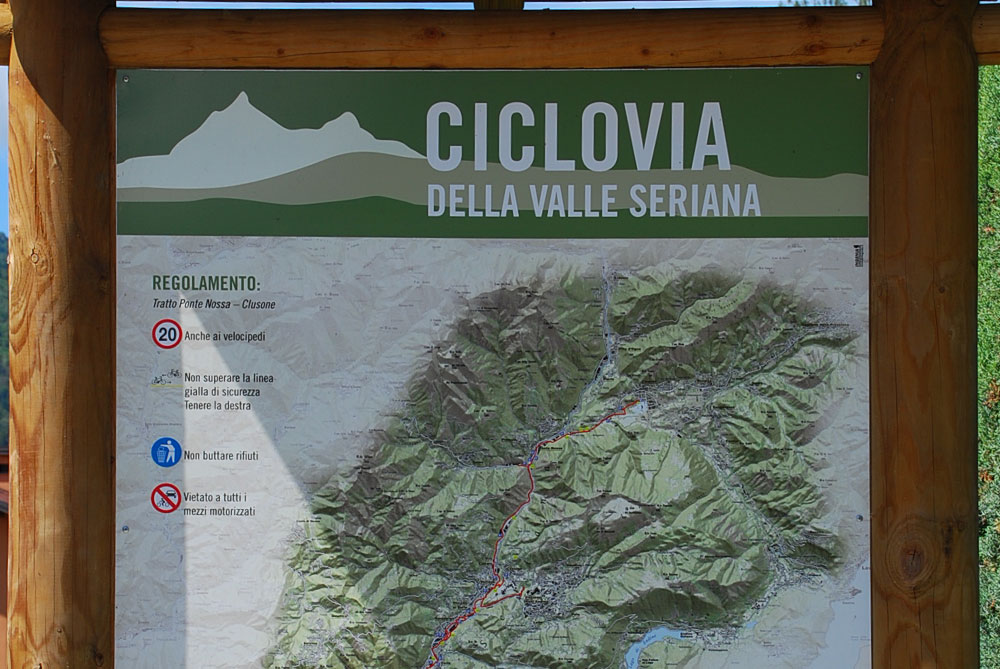 Cycle path of river Serio
A long journey a unique opportunity to ride in the nature, among woods, bridges over streams and hydroelectric plants
A long LINE, now STRAIGHT, then curved, then again branched. That is how Valle Seriana cycle path, which many people consider as one of the best paths in Lombardy, looks like from AERIAL VIEW. Together with Serio River, it is the true trait d'union of the valley territory which isextremely SO varied and extended and, TO gives the tourists the chance to embrace MULTIPLE settings and skylines. Valle Seriana cycle path is suitable for familiesand for anyone who wants to practice sports: it is free from remarkable differences in ALTITUDE and its hard court and asphalt surface is totally walkable. Trekking, mountain biking, and roller-skating are the most PERFORMED activities.
The main branch, between Ranica and Clusone (31 kilometres), follows the river course and IT GOES ALONG WITH a parallel path that originates in Villa di Serio and crosses the main one in various points UNTILL ALBINO. THE MOST DIFFICULT PART OF THE PATH IS LOCATED BETWEEN PONTE NOSSA AND CLUSONE from where the new high valley paths begin: Piario – Villa d'Ogna – Ardesio and Gromo – Valbondione. THE LAST SECTION, NAMED PRESOLANA TOUR, WILL BE SOON REALIZED: IT'S GOING TO COMPLETE THIS IMPORTANT PATHS-NETWORK CONNECTING CLUSONE AND CASTIONE DELLA PRESOLANA.
THAT'S Valle Seriana cycle path: dozens of kilometres through nature, arts, flavours and mountains at your disposal, in order to spend a dynamic and relaxing holiday at the same time together with your family and friends, and most of all with your bike… What more do you want?
Affidati all'esperienza di: