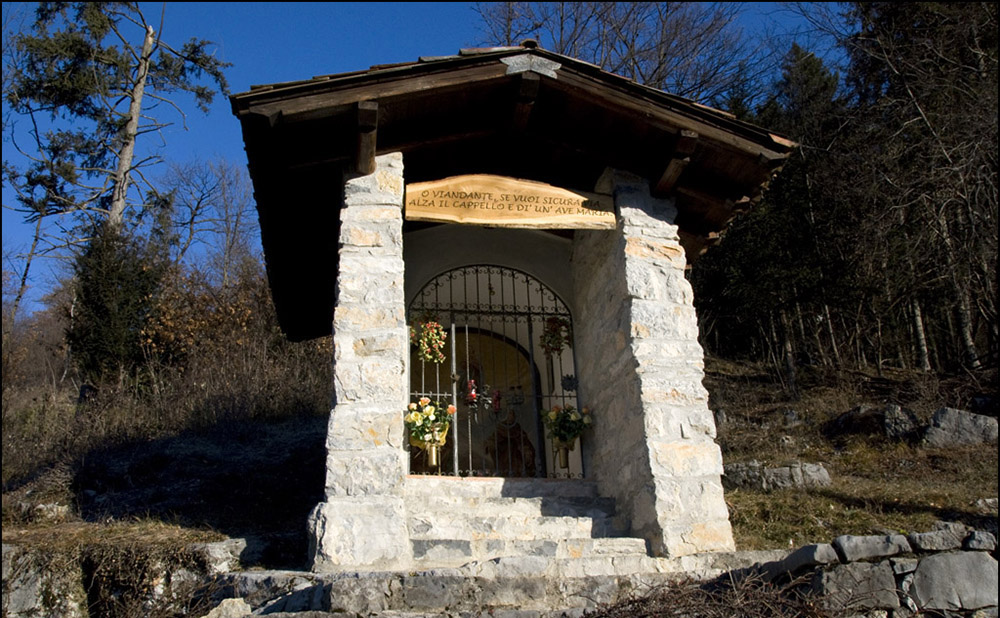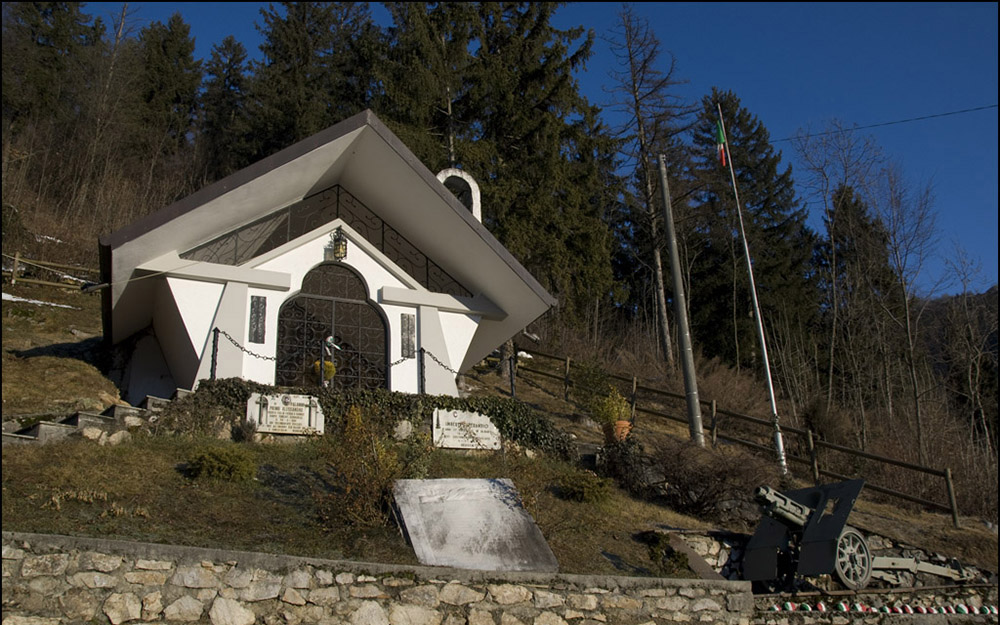 In this great tour scenery and places are a true wonder
Starting point: parking near the Ramello Public Park.
From the parking lot we return on the road, where on the right will take the pedestrian and cycle path to the bridge next to a church, where (through an underpass) we will reach the centre of Ponte Nossa. holding the right hand side we will reach via S. Bernardino, we shall cross another bridge and take left on the old path that rises to Parre.
Once crossed the country, we will take a way that right from the beginning Campanella shows us the hardness of the climb. We continue along the uphill asphalt and concrete that leads to the cottagerefuge Vaccaro; arrived at the first cottage of M.Vaccaro, we turn to the right, cross lawn and enter the woods following the path 240A. Going through two valleys we enter into the path 240 going downhill. then back on asphalt, when the road bends to the right, we take the trail on the left. After few meters of a rocky downhill road we arrive to the SS Trinità church. We will go down the trail that after 500 meters brings us back to theCampella, going throgh once more the rising slope made earlier for 700 meters then right and right and after 50 meters on the left where a trail leades us to a dirt track: here we go left unti we reach the provincial way SP35. We turn left then right at the traffic light; cross over the abeyance bridge ofsant'Alberto: on the other side we will find the alta Val Seriana bicycle path that we take going right and go ahead to uor starting point of Ponte Nossa.
Affidati all'esperienza di: