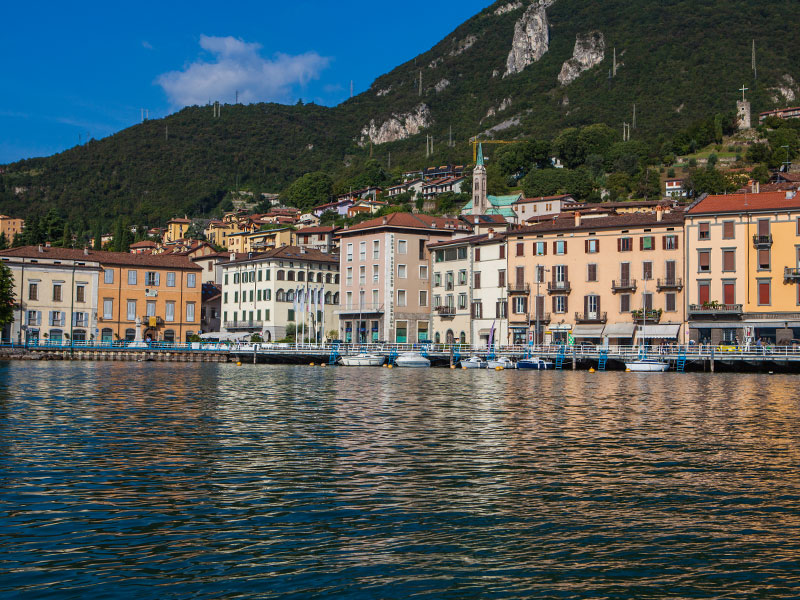 Un itinerario che vi porterà dalle montagne al lago, dai borghi al fiume Serio
Discover the italian Alps taking advantage of Bergamo low cost flight. Our tour operator agency will get you all the needed instrument for an awesome trip through the italian mountains as a local, staying out of mainstream touristic traps, living the real rural italian life and landscapes. Our 4 day package includes airport pick-up, top class bikes delivery, maps and informations about the road, accomodation and breakfast for all the 4 nights (half board on request)
1° DAY – 63km
Start from Selvino, a touristic mountain town, where you can walk around enjoying the springy bubbling atmosphere, to clusone, where you can see the 500yo planetary clock and end up to Lovere, for a nice walk or dinner on a beautiful lake.
2° DAY – 44km
Leave the lake and start for a long rise to Schilpario, at the end of Val di Scalve valley, to find yourself in a small town which is still the same as houndred years ago, to see the rural life in there and if you like to, visit to the old mill and to the old mining site.
3° DAY – 55km
From Schilpario down to Rovetta, at the beginning of val di Scalve, and them, up to the end of the adjacent Seriana valley, to Valbondione, where you'll find yourself in the middle of Alps (Many 3000amsl mountains starts there) and close to Serio waterfalls (315mts, the italian second highest ones).
4° DAY – 49km
Rest your legs going down for almost 50 kms to get to Ranica, just few kilometers away from Bergamo center and Bergamo famous old town "Città alta". Half of this road is on a trail, running in parallel to Serio river. Enjoy the Bergamo tipical food in Ranica and take a walk around Bergamo main amenities.
PRICES:
1 person 516 €
2 people 744 €
Groups price on request
Half board 100 euro for person
Affidati all'esperienza di: