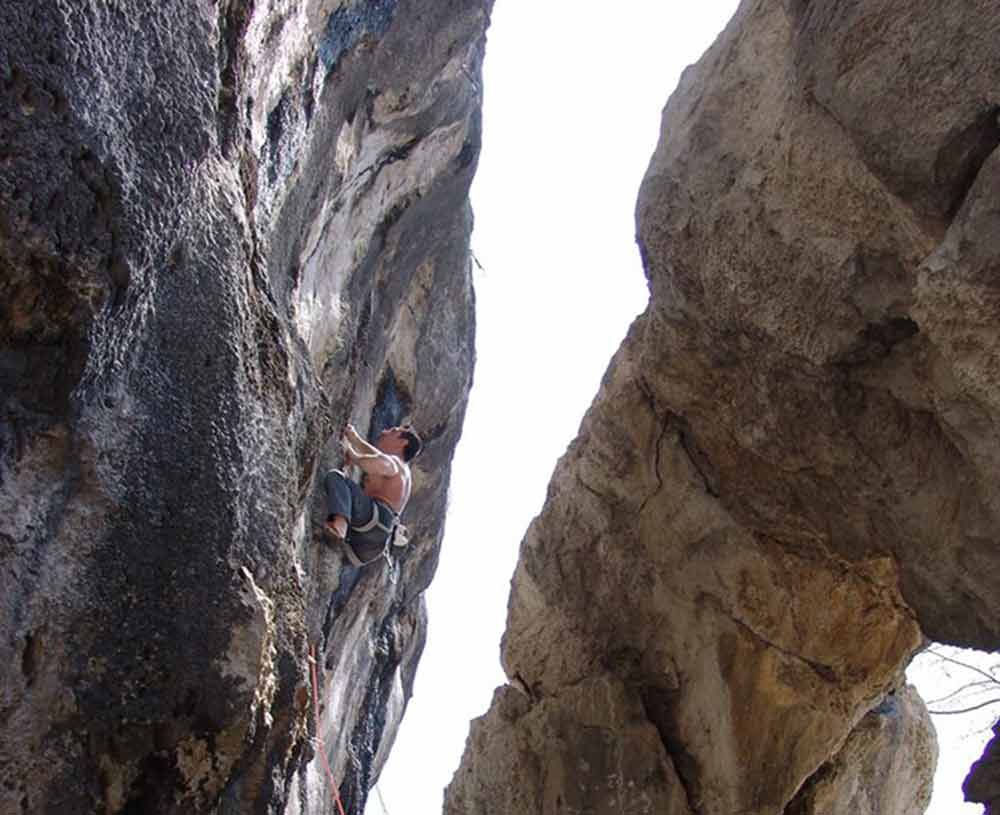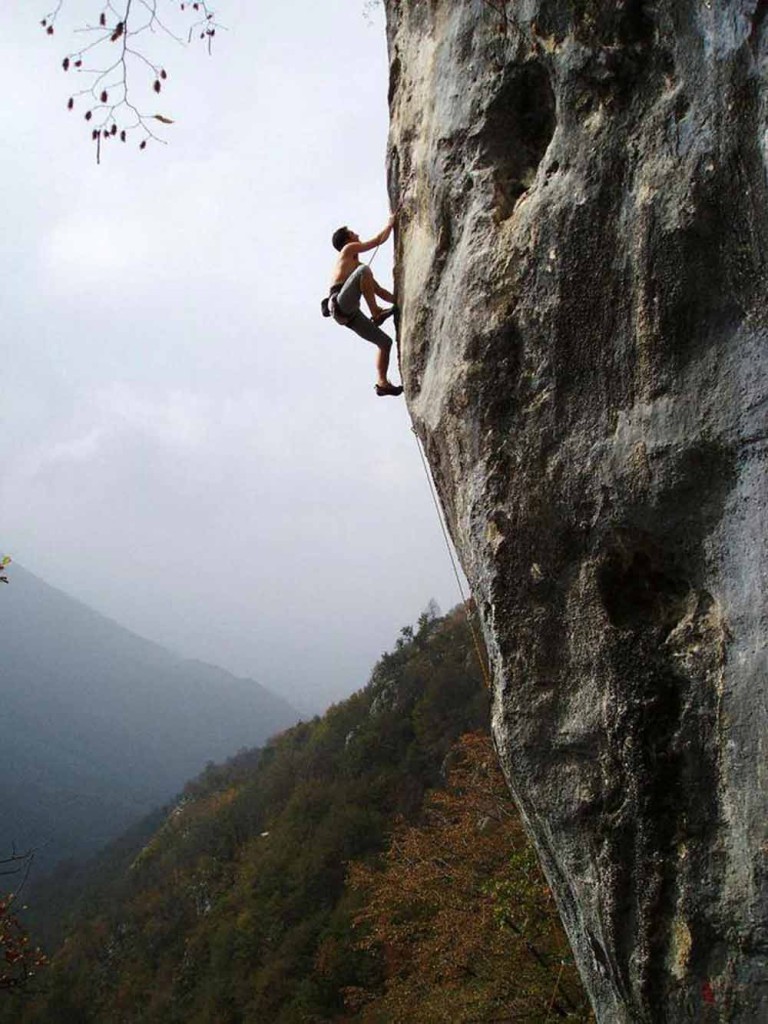 This cliff is located on private land, it is therefore recommended the utmost respect for the environment
This crag belongs to a privately owned area: because of this we recommend you to respect the environment. Here you can climb all year round since the majority of the crag is constantly exposed to the sun.
Access:
From Bergamo follow the main road that leads to Seriana Valley up to Gazzaniga: from now on, follow the signs for Gandino. Right after entering the town center turn right and then left, leaving the town and following the tarred road which leads to Valpiana and Malgalunga. After a couple of kilometers, park right in front of a cement bridge that crosses a river. From here the crags are clearly visible. Follow the signs for "Falesia Fontanèi": after a short walk you will reach the first sector. On your left you will be able to see "Corno Argentino" and "Scaletta" while on your right you will be able to observe "Settore Classico" . All the sectors are very close to each other.
Exposure : South – South/East
Affidati all'esperienza di: