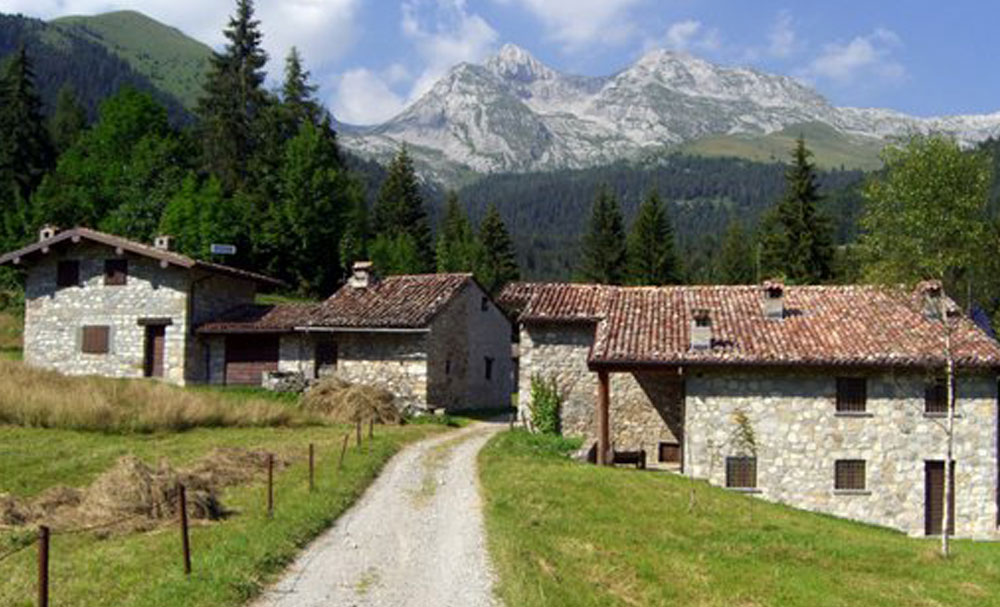 The scenario that we reach opens in a charming natural amphitheater made up of meadows, woods, stables, barns and trickling springs
The scenery that you reach opens up into a fascinating and uncontaminated natural anti-theatre made up of fields, woods, stalls, barns and of course streams of crystal water.
You can reach Valzurio by car (Municipality Oltressenda Alta) where there is the possibility to have a bite to eat at the Baita Valle Azzurra (www.baitavalleazzurra.it); then proceed to the area of Spinelli and park your car (950m). Following the easy and wide dirt track walk in the direction of the Baite del Moschel (1,265m), first you reach the curious streams of cold air in the locality "Fopa Fosca" then you approach the hollow which houses the famous farmhouse in perfect Alpine style.
Instead of using the road you can follow an easy path through the woods. After theSpinelli (950m), at the first turning take the path on the right CAI 340 which goes up by the river Ogna through the beech woods, maples and rich springs. At the end of the path, you arrive at the large hollow where there is the Baite del Moschel (1,265m).
Affidati all'esperienza di: