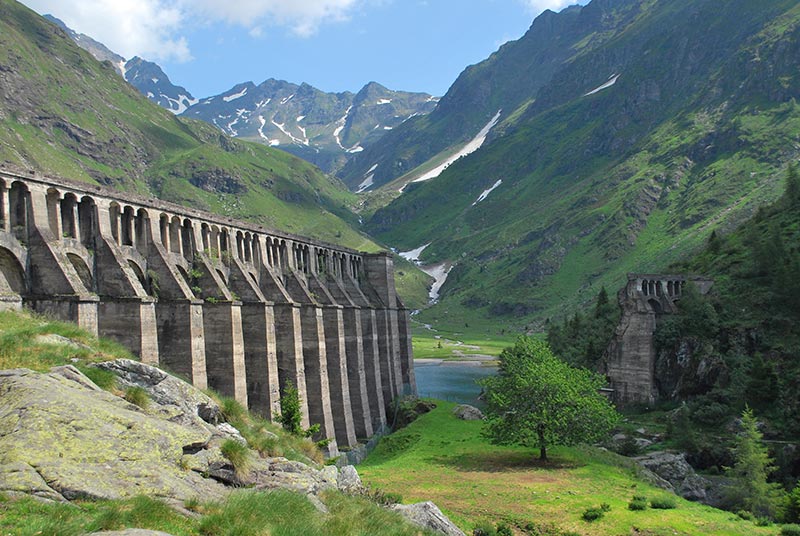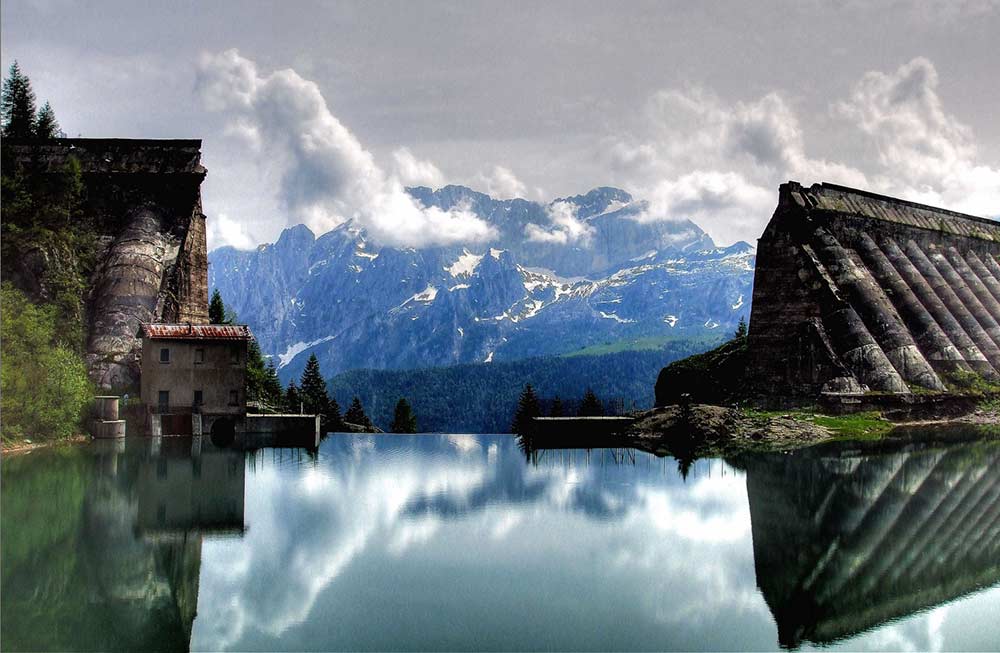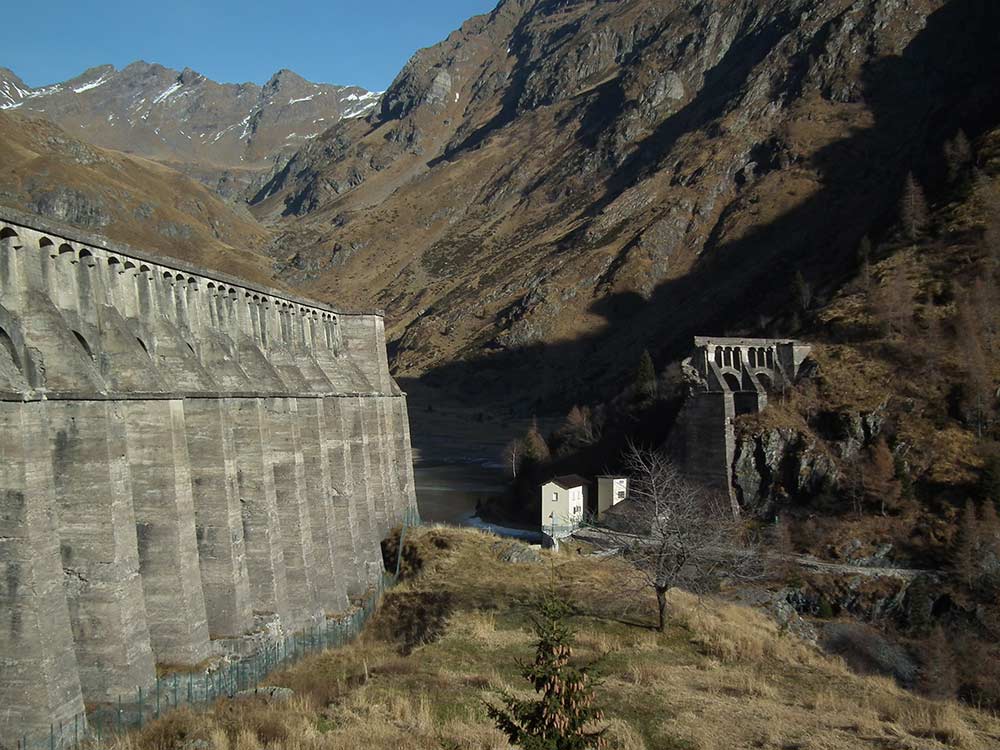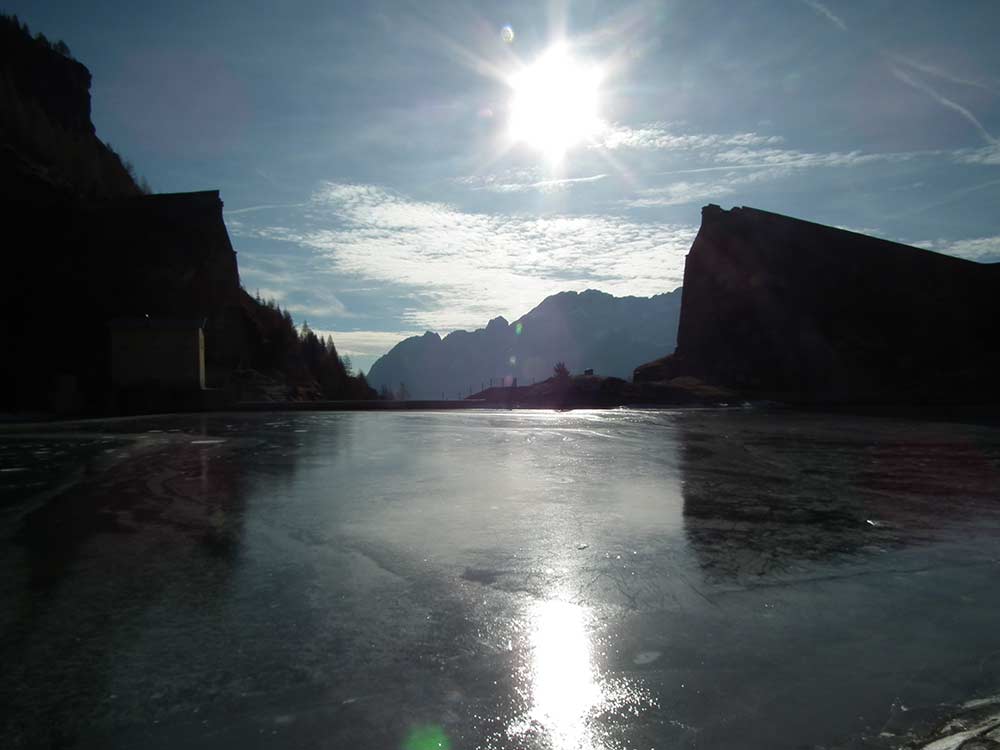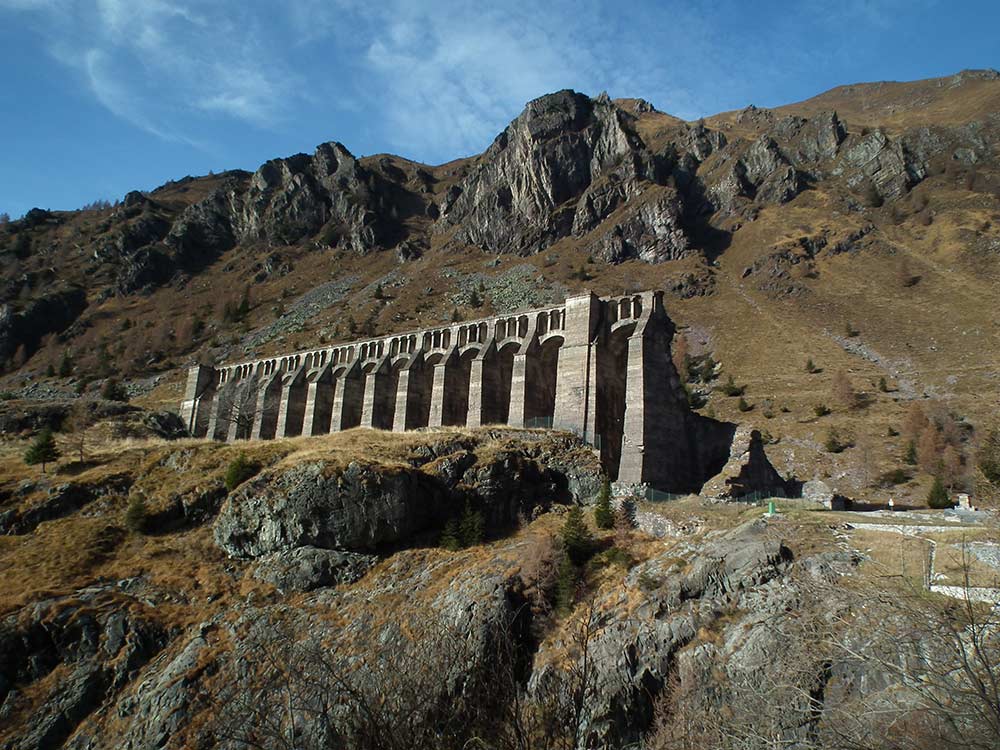 Excursion steeped in history: the walk combines the beauty of nature in Val di Scalve to recall the immense tragedy resulting in the collapse of the dam
A unique hike rich in history: the walk to the Dam of Gleno unites the beauty of the nature of the Val di Scalve with the memories of the appalling tragedy resulting from the collapse of the dam on !st December 1923. The disaster destroyed the villages of Bueggio, Azzone and other villages as far away as Darfo and caused the death of at least 356 people ( but the true number is still today uncertain).
You can drive as far as Pianezza (1,267m) in the municipality of Vilminore di Scalve. The path starts near the church ( near a fountain). After having crossed some fields and arriving at some farmhouses, turn right and take quite a flat road and follow it as far as a turning ( indications for the dam of Gleno). Take the path on the left and you arrive at some big pressure pipelines, once here, proceed up a beautiful mule track which, with steep turns, takes you up to 1,500m of altitude. The path now becomes nearly flat: after a first part through a wood you arrive at a spectacular part excavated from the rock and overhanging the valley. Proceed along this aerial walk and you shortly reach the grim ruins of the dam of Gleno (1,534m) and the lake behind it.
NOVITA' 2015: Servizio bus navetta da Vilminore a Pianezza VISUALIZZA GLI ORARI
Affidati all'esperienza di: